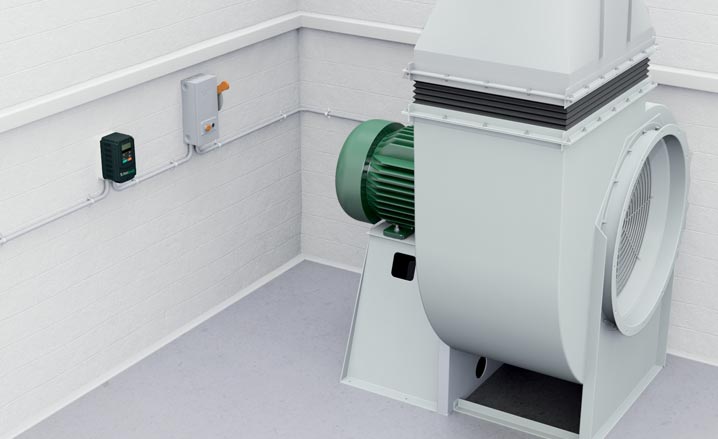 Aerovent is proud to offer our new line of GridSmartTM Variable Frequency Drives (VFDs). GridSmartTM VFDs are an ideal solution for our customers who are looking to reduce their energy consumption while complying with the Department of Energy's new fan regulations.
GridSmartTM VFDs are a versatile drive product that can be easily configured for almost any application involving fans and blowers. They come standard with simple-to-select preset parameters for common fan applications.
While the average energy savings varies from system to system, the initial cost of a GridSmartTM VFD will quickly pay for itself — resulting in reduced operating costs and maintenance over the life of your fan and motor.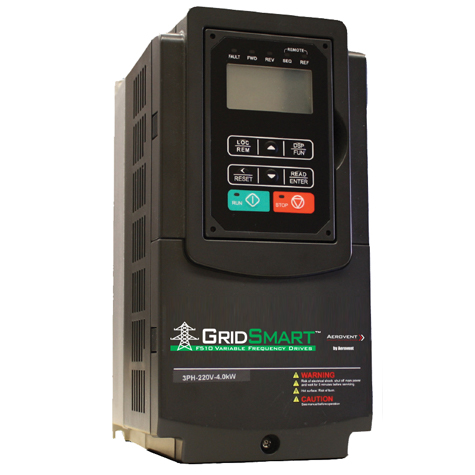 Model F510
5-150 HP (230V)
5-250 HP (460V)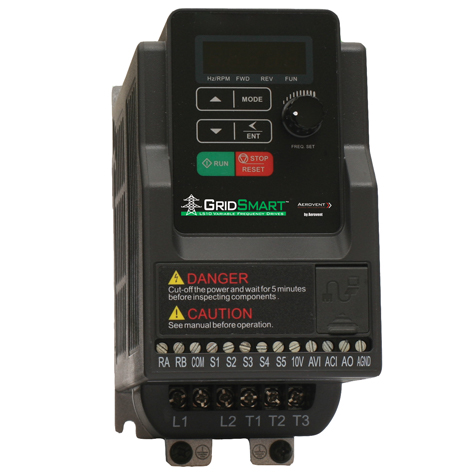 Model L510
1/4-1 HP (115V)
1/4-3 HP (230V)
1-3 HP (460V)