Industries & applications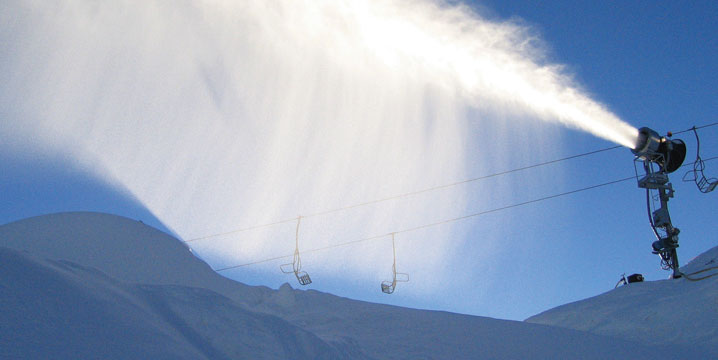 Snow is the life-blood of the winter recreation industry, with ski and resort areas requiring a steady supply for their survival. When nature fails to provide the real thing, the snow-making machines take over.
Ski areas throughout the world rely on Aerovent's axial fans, as they are the heart of the best snow-making fans manufactured. With rigorous design specifications accounting for cold, wet and icy conditions, the durability and performance of these specialized fans is paramount. As a result of more than 40 years experience, Aerovent produces fans today that are more quiet, more efficient and throw the snow further than ever before.