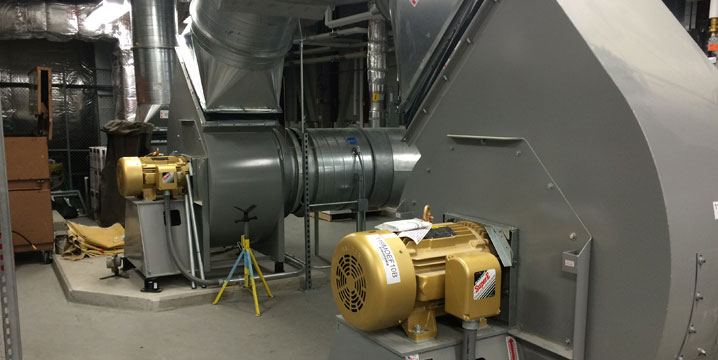 Installation & Commissioning
We can provide on-site guidance or assistance on assembly of the fan components as well as proper installation of your fan, balance and alignment, and mechanical inspections. Using our experience and multi-faceted check sheets, we will make sure all items are correctly installed and adjusted properly.
We know that testing, commissioning and training are critical areas of any project. As a committed service provider, we are set up to offer industrial/commercial fan and system testing, on-site commissioning, balance and alignment, mechanical inspections, and ongoing training and support. We can offer comprehensive evaluations of existing air movement systems with a view to increase efficiencies and power savings. We are experienced with on-site vibration and sound performance testing. Bearing temperature checks and alignments are also a key part of what we investigate. Many of our customers have also benefited from our experienced and friendly engineering team offering informal training on industrial fan and air handling system maintenance, as well as industrial fan performance checks.