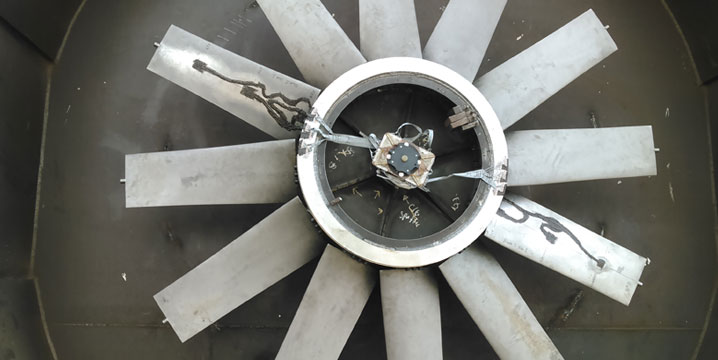 Strain Gauge Testing
In many high speed applications, customers require strain gauge testing to ensure their fan can tolerate the application in which it is being used. This test involves utilizing a series of strain gauges that are applied in the largest stress concentration areas. By running the fan and measuring the strain, we can determine if there is any deformation in a fan impeller during operation.
Strain gauge testing is a specialized procedure that requires careful attention to detail by a skilled and experienced technician. Aerovent is able to perform strain gauge testing at both our test lab and our manufacturing plant in Pulaski, TN.