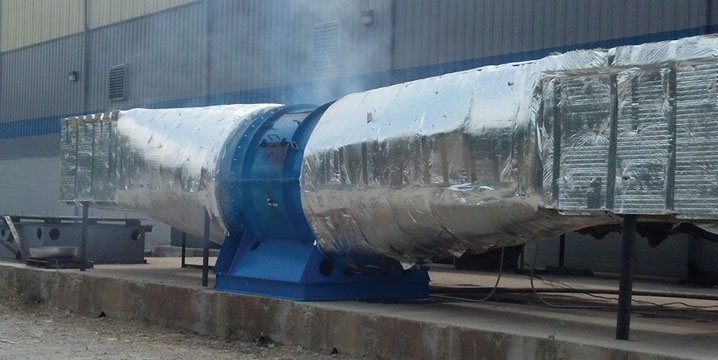 High Temperature Testing
Certain applications require the fans to either be submerged in high temperature air or handle high temperature air in the airstream. That is why Aerovent has developed a method of testing the survivability of fans up to 900°F (482°C) at our Pulaski, TN manufacturing plant.
The test fan is installed in a closed loop system that recirculates the heated air through the fan. This ensures that the mechanical design of the fan is able to stand up to the hot environment. Aerovent's customers can be certain that when the fan is installed in a high temperature application, it is ready to do the job.