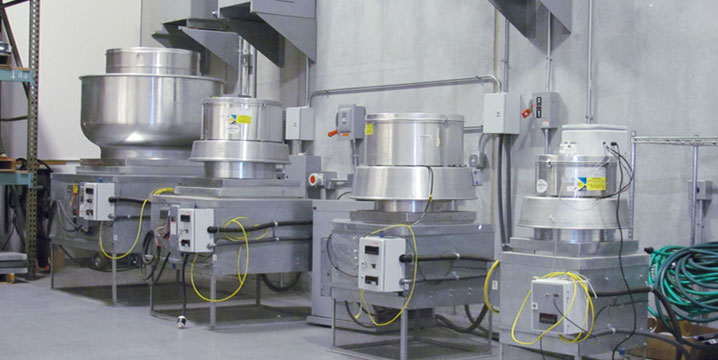 UL 705 Safety Testing
For many commercial applications, UL 705 certification is required to ensure that the motor in a power roof ventilator will withstand voltage fluctuations, overheating and a variety of other abnormal circumstances. Our test lab has been accredited by UL to perform these tests on power roof ventilators up to 15 HP using a 60 Hz power source at any voltage between 85V and 635V.
The safety testing includes motor winding temperature rise tests at multiple voltages, start/stop testing, half-wave endurance testing (for motors supplied with solid state speed controllers), dielectric testing and rain testing.